Happy Leap Day 2016 from Crawford Nursery!
Happy Leap Day 2016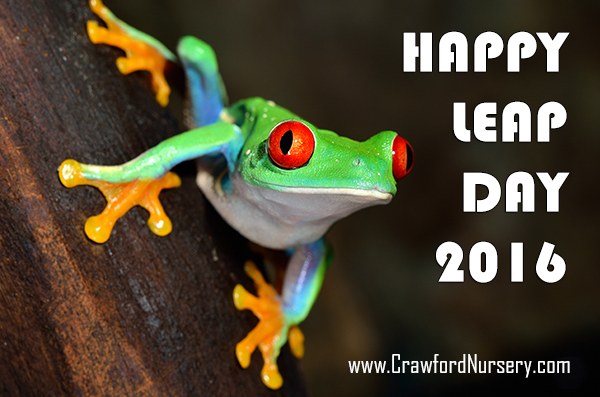 So what is Leap Day and Leap Year all about?  Click on this article from AL.com for info on Leap Year.
Crawford Nursery has everything you need to create your landscaping masterpiece so please keep us in mind as you get ready for spring.  We're located on Highway 411 in Odenville, Alabama.
"Drive a little, save a lot!"
#HappyLeapDay     #CrawfordNursery